Bio-Chem. Not your ordinary laboratory.
For over 25 years Bio-Chem Laboratory has been providing quality environmental analysis (soil, air and water) and beer analysis lab services to Grand Rapids, West Michigan, the Great Lakes region, the Midwest – and beyond. But, we're no ordinary lab. From the very beginning we've dedicated ourselves to providing customer service the industry rarely sees. We want you to know there are people behind the science. People willing to make sure you receive personalized customer service. We have been – and always will be – a family run business. That means a lot to us.
Needless to say, quality assurance and reliable results (comprehensive QA/QC programs ensure it) are paramount, and we have the experience to back that up, however, what separates us from the big labs is the availability of our people. Need to talk to a technician? Done. Need to talk to the lab director, or CEO? Done. Need a local pick up or delivery – at NO charge? Done!
You'd think this type of service is pricey. Think again. Not only do we have fast turnaround times with rush service if necessary, but our prices are competitive with anyone out there. Plus, no contracts or minimums. We don't even charge for our sample containers. Who else does that?
Our Mission Statement
"To preserve, protect and enhance our environment through applied research and by providing an analytical environment exceeding the Quality Assurance requirements of our clients."
Have questions? Give us a call or email us. We're here for you.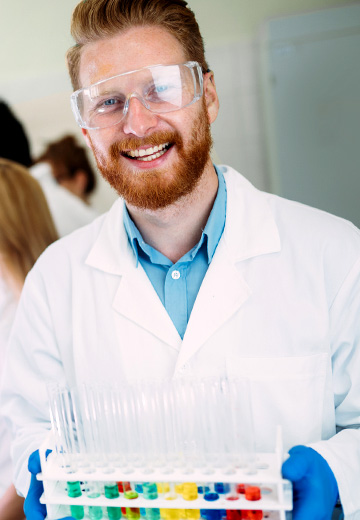 Services for environmental analysis. Including soil, water and air testing.
Click the heading for more details.
Experts in the field with a full array of laboratory services for the brewing industry.
Click the heading for more details.
Click Heading for more details.
Click Heading for more details.