Bio-Chem. Unexpected customer service.
Service. That means different things to different people. For over 25 years what it means to Bio-Chem Laboratory is providing unprecedented customer service. We believe you should know there are people behind the science. People willing to make sure you receive personalized customer service.
Needless to say, quality assurance and reliable results are paramount, and we have the experience to back that up. Bio-Chem employs highly experienced chemists and uses an arsenal of the latest technology available to serve its customers. All samples are subjected to Bio-Chem's rigorous QA/QC program to ensure our quality control standards are always achieved. After all, what good are analytical results unless proper QA/QC procedures are recognized and implemented?
However, what separates us from other labs is the availability of our people. Need to talk to a technician? Done. Need to talk to the lab director, or CEO? Done. Need a local pick up or delivery – at NO charge? Done!
While the environmental analysis services we offer may be common in the industry, the product we deliver is anything but! Bio-Chem offers these analysis services using state-of-the-art equipment and highly trained and qualified chemists. Click here for more about how Bio-Chem delivers on these and many more promises.
Bio-Chem has made significant investments in equipment and training to become experts in the field of beer analysis. Find out what separates us from all the rest here.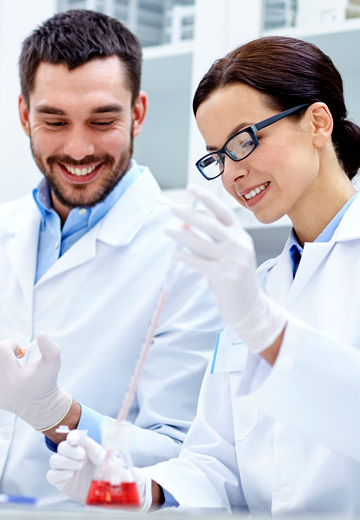 Services for environmental analysis. Including soil, water and air testing.
Click the heading for more details.
Experts in the field with a full array of laboratory services for the brewing industry.
Click the heading for more details.
Click Heading for more details.
Click Heading for more details.